Spoken English FREE Masterclass [Dec. 26 & 27 @ 4 pm]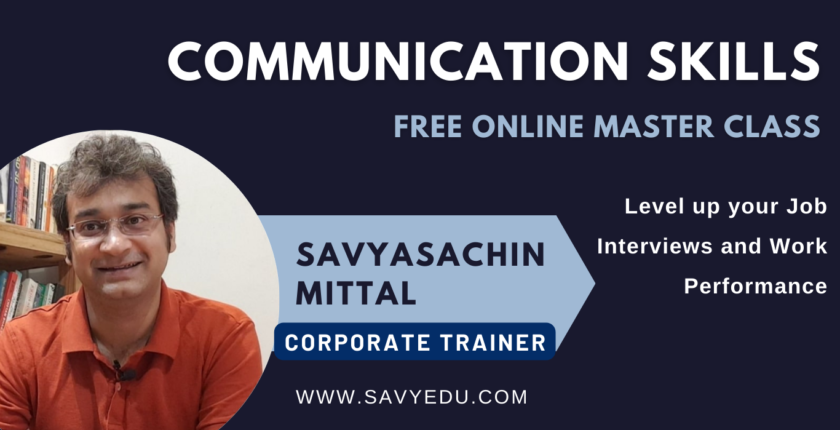 Impactful Spoken English & Communication Skills drive our professional growth. This is true for students as well as early career graduates of all fields and disciplines.
Savyasachin Mittal, a well-renowned Corporate Trainer with 17 years of Industry Experience is offering FREE MASTER CLASS on Spoken English and Communication Skills. Mr. Mittal regularly conducts training for senior corporate management executives and also for the in-house team of the companies.
Date & Time: December 26-27 @04:00 pm
Who Should Attend?
School Students
Undergraduate & Post Graduate Students in law, management, commerce, engineering, and all other fields
Early Career Graduates
Anyone who wants to perform better in job interviews and workplace