Online Dispute Resolution: Future in India?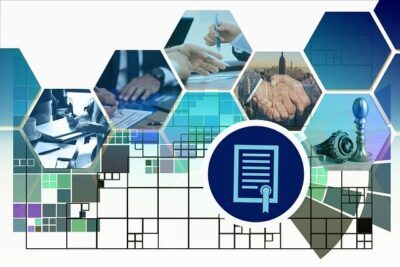 You are based in Delhi and bought a product online from a seller based in Mumbai. The product was not delivered. You reached out to the customer care and they refused to refund the amount. Where would you go now? Would you approach courts to resolve the same? If yes, would you approach courts in Delhi or Mumbai? If purchasing a product online was a matter of a few minutes, then why should dispute resolution process be so exasperating?
Have you tried Online Dispute Resolution? It is a faster way of adjudicating/facilitating settlement of disputes. Let us understand online dispute resolution ("ODR") in granularity before we discuss features of ODR. While at the first impression, the term may imply online dispute resolution (i.e. arbitrations/mediations et al); however, ODR is very different from e-ADR.
What is 'Online Dispute Resolution'?
As a concept, 'Online Dispute Resolution' refers to use of information technology in different parts of the dispute resolution process. It is very distinct from e-ADR. While e-ADR may be a part of it, it does not comprise the whole and sole of ODR. ODR ranges from conducting dispute resolution processes online to extensively using information technology in different parts of the process.
Features of Online Dispute Resolution
ODR has the following features:
ODR can be conducted thoroughly online;
ODR is cost efficient as compared to offline dispute resolution options;
ODR is more time friendly vis-à-vis offline dispute resolution options;
ODR offers more flexibility in terms of timing and availability to the participants as they can participate in the same without the requirement of being in the same place at the same time.
Types of ODR
While the gamut of ODR may be wide, to elucidate, different types of ODR are as follows:
Online Arbitration: Arbitration is a mode of dispute resolution governed by the Arbitration and Conciliation Act, 1996 ("Arbitration Act"). Under the Arbitration Act, parties have the flexibility to choose the procedure applicable to the arbitration. In an arbitration, a neutral third party is appointed for adjudicating on disputes between the parties. Upon conclusion of arbitration, an award is passed by the Arbitrator which can be enforced as a decree of a court. Online Arbitration entails conducting arbitrations online. The same may not just include conducting hearings online, but also, online filing of pleadings, online discovery/inspection of documents etc.
Online Mediation: Mediation is a procedure whereby a third neutral party guides the parties in arriving at a settlement to resolve disputes between the parties. Mediation is speedier and helps the parties in maintaining their relations with the other parties. Online Mediation entails conducting mediations online. The same includes online meetings, online filing of mediation forms, online execution of an agreement etc.
Online Negotiation: Online negotiation entails helping the parties reach an agreement on disputes without the help of a third party (eg. a mediator). The parties are aided by information technology in providing different options available for negotiation and for resolving the conflict.
Electronic filing of pleadings before courts in India: This involves filing pleadings, including, complaints, plaints or petitions online before judicial or quasi-judicial authorities in India. Traditionally, complaints, plaints or petitions are filed in hard copies in courts/quasi-judicial authorities in India. However, during the pandemic COVID-19, as a temporary measure, courts have also started accepting electronic filings of cases.
What is the future of ODR in India?
There are around 3.89 (three point eight nine) crore cases pending in district courts in India. Out of these cases, around 2.8 (two point eight) crores (72% (seventy two percent)) of cases have been pending for more than 1 (one) year. Further, around 40% (forty percent) of these cases have been pending for more than 3 (three) years. A glimpse of the quantum of cases pending before courts in India is provided below:
Particulars (Pendency in years)
District Courts
High Courts
Civil
Criminal
Civil
Criminal
0-5 years
80,02,595 (77.09%)
02,14,52,703 (75.16%)
24,21,640 (57.95%)
10,32,053 (61.59%)
5-20 years
22,23,244 (21.41%)
6,65,20,99 (23.31%)
15,73,297 (37.64%)
5,84,923
(34.91%)
Above 20 years
1,54,934
(1.5%)
4,38,486
(1.5%)
1,84,313
(4.4%)
58,724
(3.5%)
Total
1,03,80,773
2,85,43,288
41,68,307
16,75,438
Source: National Judicial Data Grid, July 10, 2021
The aforementioned data depicts state of dispute resolution before courts in India, costs of which is borne by the litigants. It is pertinent to note that one of the primary reasons for delay of cases before district courts in India is unavailability of counsels.[1]
As an alternative to the court based dispute resolution in India, ODR provides a time bound and a cost efficient dispute resolution mechanism to disputing parties. The said concept is still in its nascent stage in India. However, the experience of western countries has shown that such platforms provide seamless resolution of disputes between the parties. The global ODR market was valued at USD 57.3 million in 2020.[2] It is estimated that a well implemented ODR in India has the potential to add approximately INR 1.9 lakh crores to the GDP by 2025. Therefore, implementation of ODR in India would aid immeasurably in providing an efficient mode of dispute resolution process and thereby, increasing access to justice.
WeVaad is an online dispute resolution platform that simplifies dispute resolution to enable the parties to settle their disputes in a seamless, time-bound, cost efficient and confidential manner.  It can be resorted to by any person, individual, company or otherwise, in relation to disputes ranging from small, low ticket matters to complex disputes of property, e-commerce, landlord tenant disputes, business, any commercial matter or matrimonial disputes etc. Lest we forget, it is reiterated that efficient dispute resolution mechanisms are the way forward to happily co-exist in the society and to advance commerce in the country. Not all disputes lead to heart burns and newer ways of efficient modes of dispute resolution mechanisms must be explored. ODR can prove to be a boon for a common man especially times of pandemic which has directly affected the speed of dispute resolution in courts.
[1] Data available on National Judicial Data Grid, accessed at <https://njdg.ecourts.gov.in/njdgnew/index.php>
[2] Available at: https://www.emergenresearch.com/industry-report/legal-online-dispute-resolution-market.
Author: Ms. Kritika Sethi 
Kritika is a dispute resolution lawyer. She has formerly worked with Cyril Amarchand Mangaldas and is an alumni of NALSAR University of Law, Hyderabad. All views expressed in this article are personal. The author can be contacted at [email protected].