Kanoon Sangrah's "Campus Ambassador Program"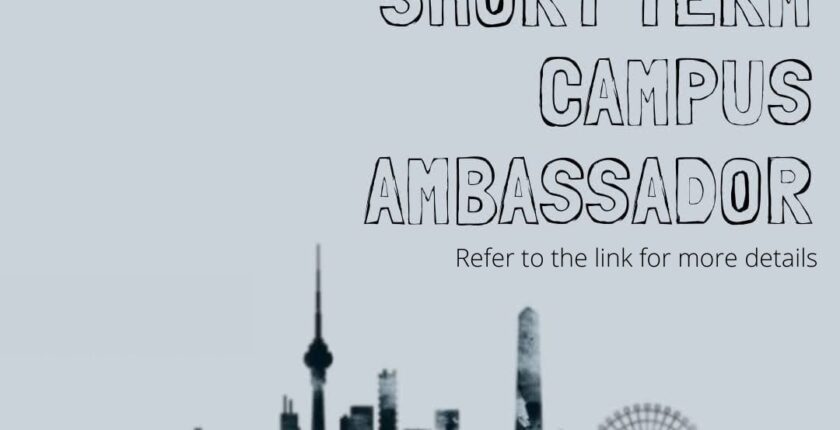 About Us
Kanoon Sangrah is a group of passionate young Law Students working to improve the Legal fabric of India. Kanoon Sangrah works to provide Legal News and Legal Awareness to every individual. The platform holds the vision to provide access to legal information in one click.
Tasks for our CAs
Major tasks of our ambassadors will entail the following:
Meet weekly targets allocated to you by your mentor.
Digital Marketing: Circulate our ads, posters and videos through email, WhatsApp, Instagram, Facebook, and Twitter.
Anchor communication between KanoonSangrah and Moot Court Societies of colleges/universities.
Daily reporting of work progress to the assigned Mentor.
Eligibility
Students pursuing their graduation degree in Law.
Active on social media (Instagram, Twitter, LinkedIn & Whatsapp)
Proficiency in spoken English.
Perks
Certificate of Appreciation: CA will receive a Certificate from us which will strengthen their CVs.( For special performance in our events)
Letter of Recommendation: LoRs will be given to the outstanding CAs helping them to boost their chances for scholarships and better job opportunities.
Certificate of completion
Free blog publication on our website with certificate of publication (only on successful competition of the tenure).
Special discounts & recognition will be given for outstanding contribution during events and competitions organized by or in collaboration with Kanoon Sangrah.
Exposure and experience to work with the students from all over India.
Opportunity make your special identity, you may introduce yourself as "**POSITION** | Kanoon Sangrah" in your email signatures, Linkedin, Facebook, Instagram profiles, etc.
Duration of Work
2 weeks
Last day for registration 10th of February,2022
For more details contact on +91 6306 932 476
Remote and Unpaid Work